25.07.2017
Mechatronics engineer (m/f/d)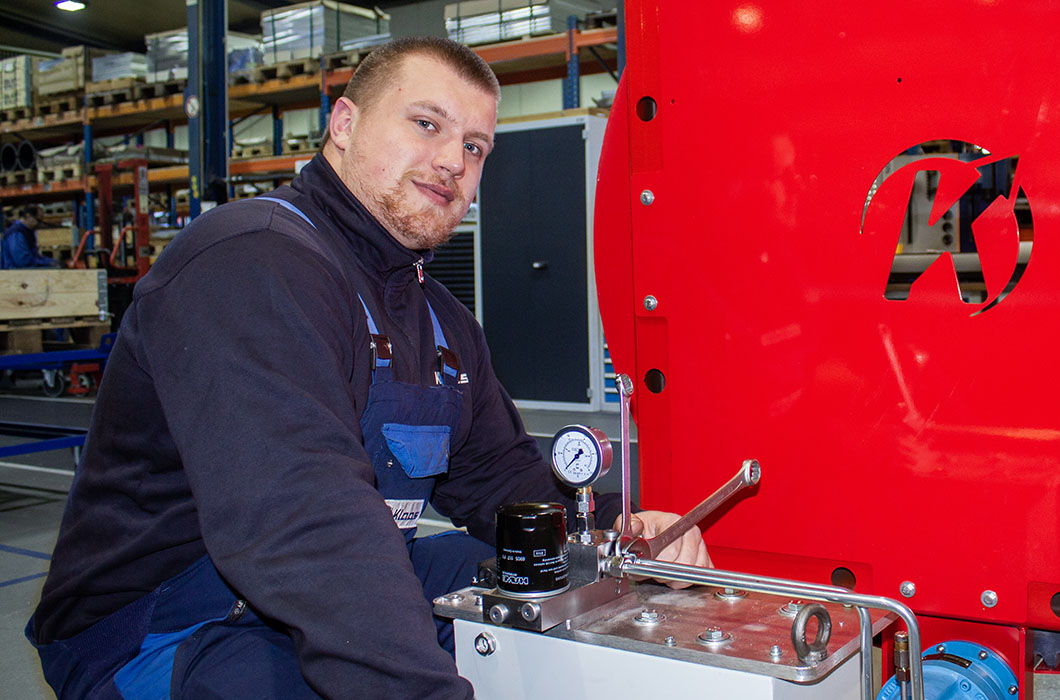 Mechanics, electronics, control engineering: modern machines are riddled with these technologies. They are interlinked and only their perfect interaction guarantees the desired output within a given time frame and at acceptable costs. As a mechatronics engineer you know how they are connected and will turn your knowledge in material processing, forming, measuring and testing, in pneumatics and hydraulics and in IT into comprehensive specialist knowledge. This will make you an all-rounder for installing, setting, commissioning and maintaining machines and systems.
To successfully be able to start with this training, you should satisfy the following requirements:
good grades in mathematics, computer science and works/technology
technical understanding and manual dexterity
careful and precise method of work
ability to adapt to different workplaces and conditions
personal initiative, reliability and capacity for teamwork
ability to identify complex interrelationships
Prerequisite:
At least secondary school leaving qualification
Training period:
Three and a half years. The training is based on the dual (study/work) programme.
Further training opportunities:
Master craftsperson
Engineer
Bachelor of Engineering (university of applied science)
Master of Engineering (university of applied science)