07.12.2020
Warehouse clerk (m/w/d)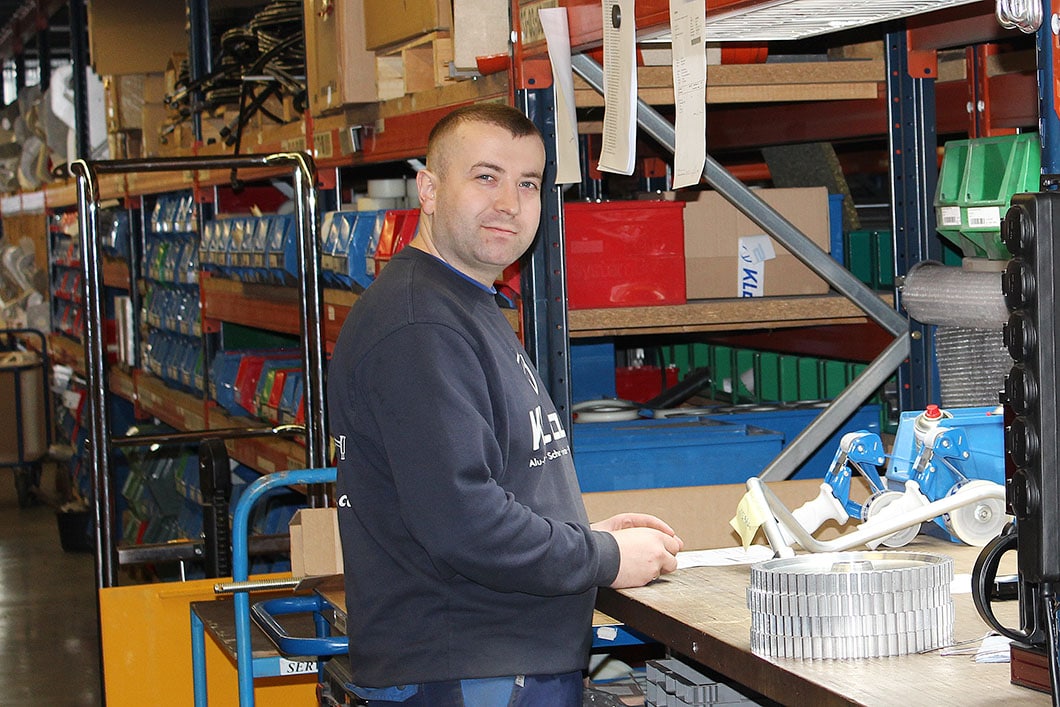 As a warehouse clerk you are a true organisational talent. You accept the goods and check them for completeness and intactness by means of the accompanying documents. You can register the goods on the computer and are responsible for ensuring that the goods are stored. You also compile deliveries for dispatch or forward goods to the appropriate places in the company. You will use various means of work and conveyance, such as a forklift truck.
Notes are not always everything. If you feel like helping out and have the following prerequisites, you're just right for the training of a warehouse specialist:
reliability and a sense of responsibility
a good spatial sense
careful and precise work
the joy of planning and organising
good concentration
team spirit and physical fitness
Prerequisite:
At least secondary school leaving certificate
Training period:
Two years. Training is provided in the dual system (school/company).