Safely to the top
Repeatedly confronted with the problem of having to transport heavy building materials to great heights, Theodor Klaas designed the first inclined lift in 1947. Over the years this was continually optimised and adapted to the needs of its users. In this respect, the focus of the development work was not only on the material and extension length, but also on the handling properties and safety on the road. The result: variable, efficient and reliable inclined lifts, which make day-to-day work on the building site much easier.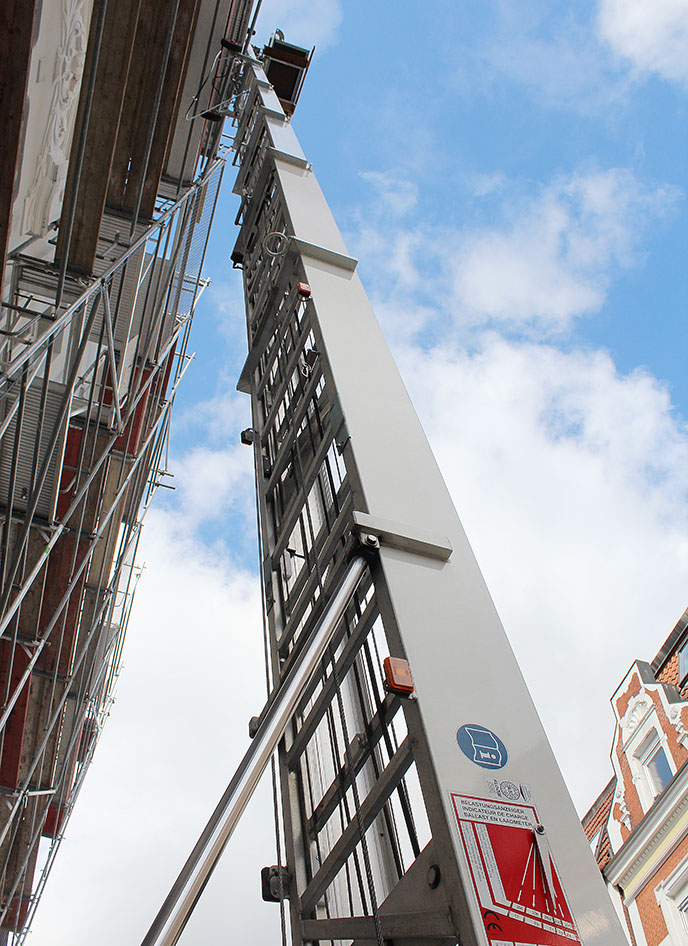 The Klaas rail package
Klaas inclined lifts impress with a solid rail package, which is put up by stable lifting cylinders with pipe rupture protection. These give the lift an extremely high resistance to torsion and guarantee optimal stability. The rails are equipped with a hydraulic brake, meaning that the rail package can be stopped at any given position.
Equipped with a bending part, which – depending on the model – can be extended hydraulically or manually, the rails adjust ideally to the roof slope, with their pneumatic wheels ensuring they are safely supported.
Slack rope safety devices on the rail and carriage winch prevent the ropes from being damaged by crushing.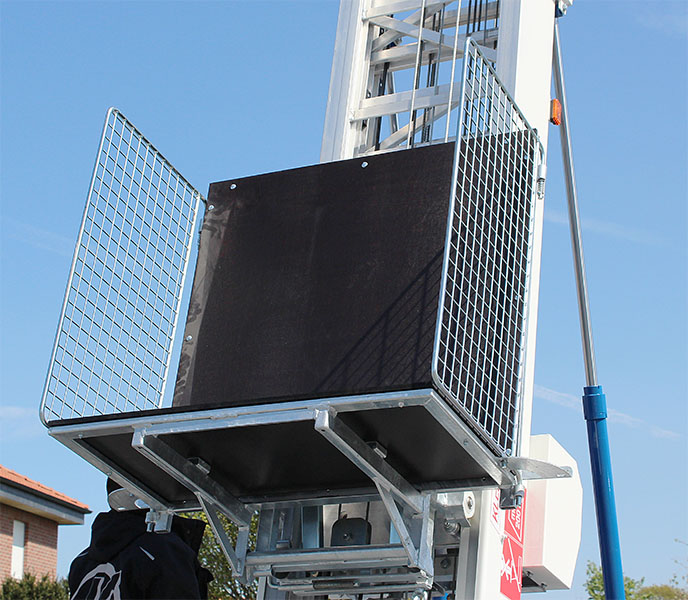 The Klaas lifting devices
Universal or wooden platforms, tipping buckets, rubble skips or Flat-roof variable platform – various lifting devices are available from Klaas for getting building materials safely onto the roof. As a standard feature, the construction hoists are equipped with a tilting carriage on which the various load handling devices can be mounted in a few easy steps and without tools.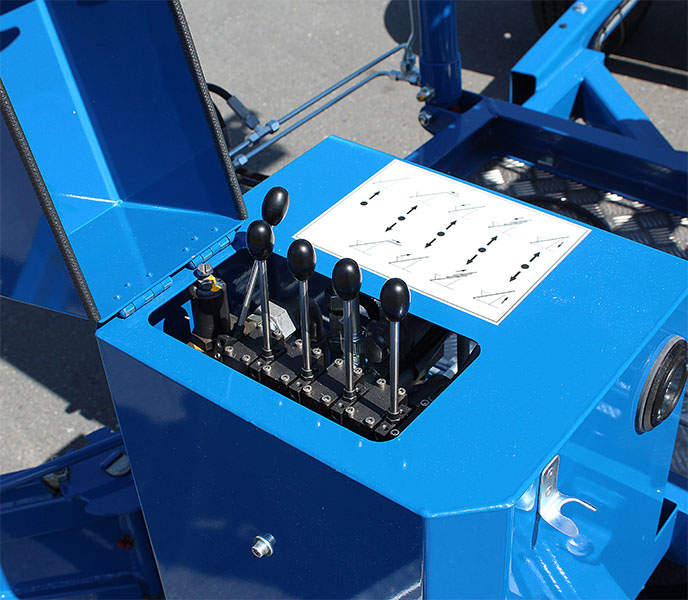 The Klaas control system
All the hydraulic functions on our inclined lifts can be operated with just one hand, whilst sensitive control slides on the appliance itself ensure safe set-up and dismantling. An emergency stop button can be used to stop the inclined lift quickly and with a single action.
Klaas construction lifts can also be operated via an electric remote control with sensitive joysticks. Thanks to the 5-metre cable, the carriage and transported goods can be observed from a safe distance during their journey and the end position can be approached with pinpoint accuracy. A soft start-up and braking of the slide protects the material and increases safety.