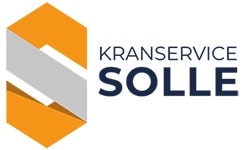 Kranservice Solle
| | |
| --- | --- |
| Company profile: | Rental of mobile and trailer cranes with crane driver |
| Company headquarters: | Essen-Kettwig |
| Homepage: | http://www.kranservice-solle.de |
Simon Solle had his first experience with Klaas equipment over ten years ago – in the roofing business of his father Robert, long-time owner of two mobile cranes and an inclined lift from Ascheberg. With the purchase of his first own mobile crane, Simon Solle ventured into self-employment with his crane service in 2019. And with success: just one year later, a Klaas trailer crane was added, followed by the second mobile crane in 2021. In the meantime, his fleet includes two mobile cranes, five trailer cranes and an elevating work platform from Ascheberg. Simon Solle rents out all the equipment with and without operating personnel.
The areas of operation of the contractor from Essen are diverse: the experienced crane driver is always called when something needs to be assembled or repaired at height, heavy and bulky loads need to be unloaded or transported, or when large trees need to be pruned or felled. And that, if necessary, around the clock.
Simon Solle equipped both the K23-33 and the mobile cranes with hybrid drives, which he uses for longer assignments and whenever possible. He finds it particularly pleasant to work quietly without having to sacrifice the speed and sensitivity of the crane. The electric motor supplied with the trailer crane models can be mounted within a few minutes and without tools, so that they are quickly ready for use.
---
"
Thanks to the aluminium jib, the cranes have a comparatively low dead weight. This keeps the ground pressure within the frame and the crane can also be set up in residential areas without damaging pavements.
"
Simon Solle, Owner Kranservice Solle
---